onlinebasketballcoach.com
onlinebasketballcoach.com is the online toolbox for basketball coaches. Create a basketball practice plan in 5 minutes? You can with onlinebasketballcoach.com
What is onlinebasketballcoach?
This online toolbox helps you as a basketball coach to create a good basketball practice in no-time.
It contains all that a starting basketball coach needs, from detailed basketball skills to basketball drills for your online practice planner.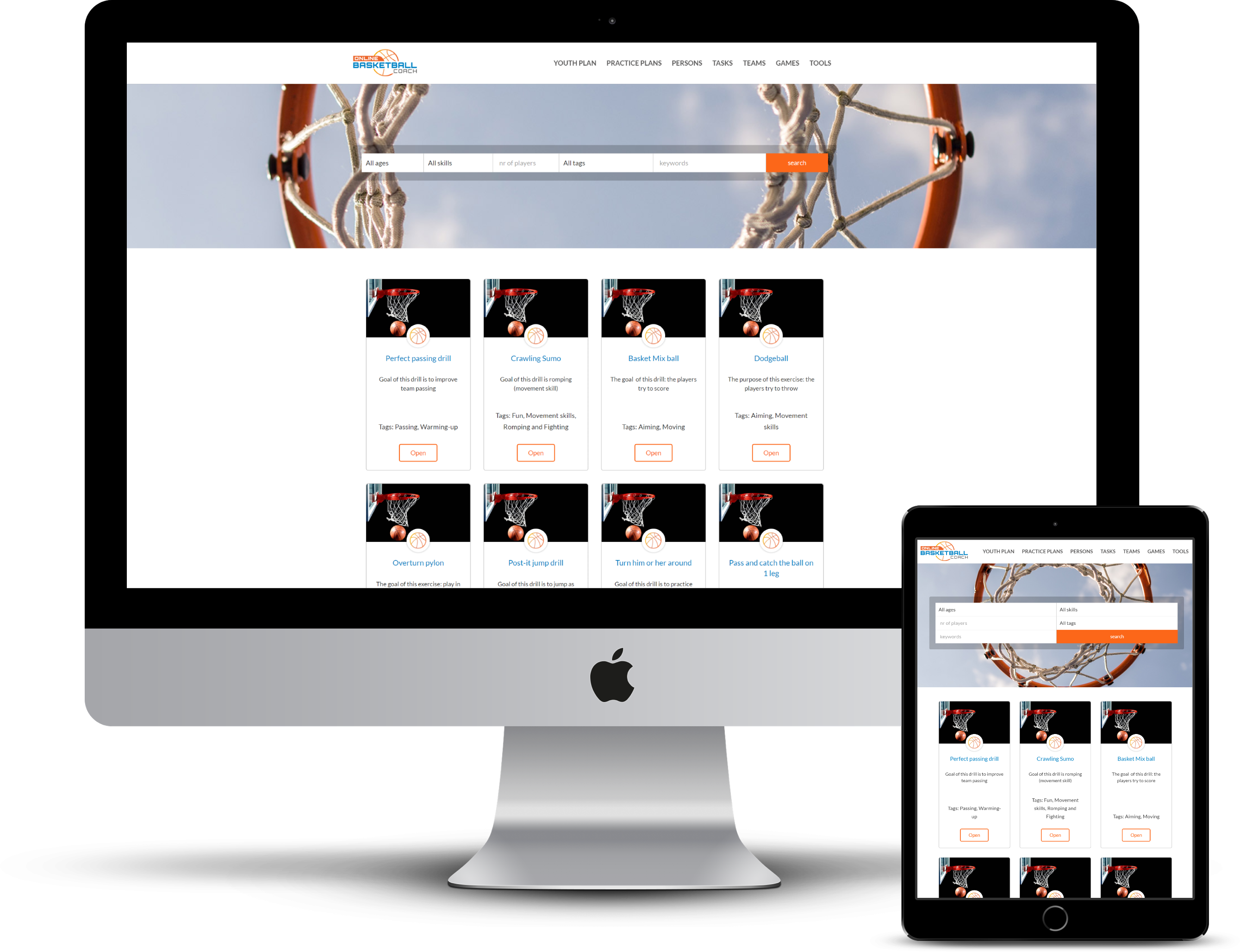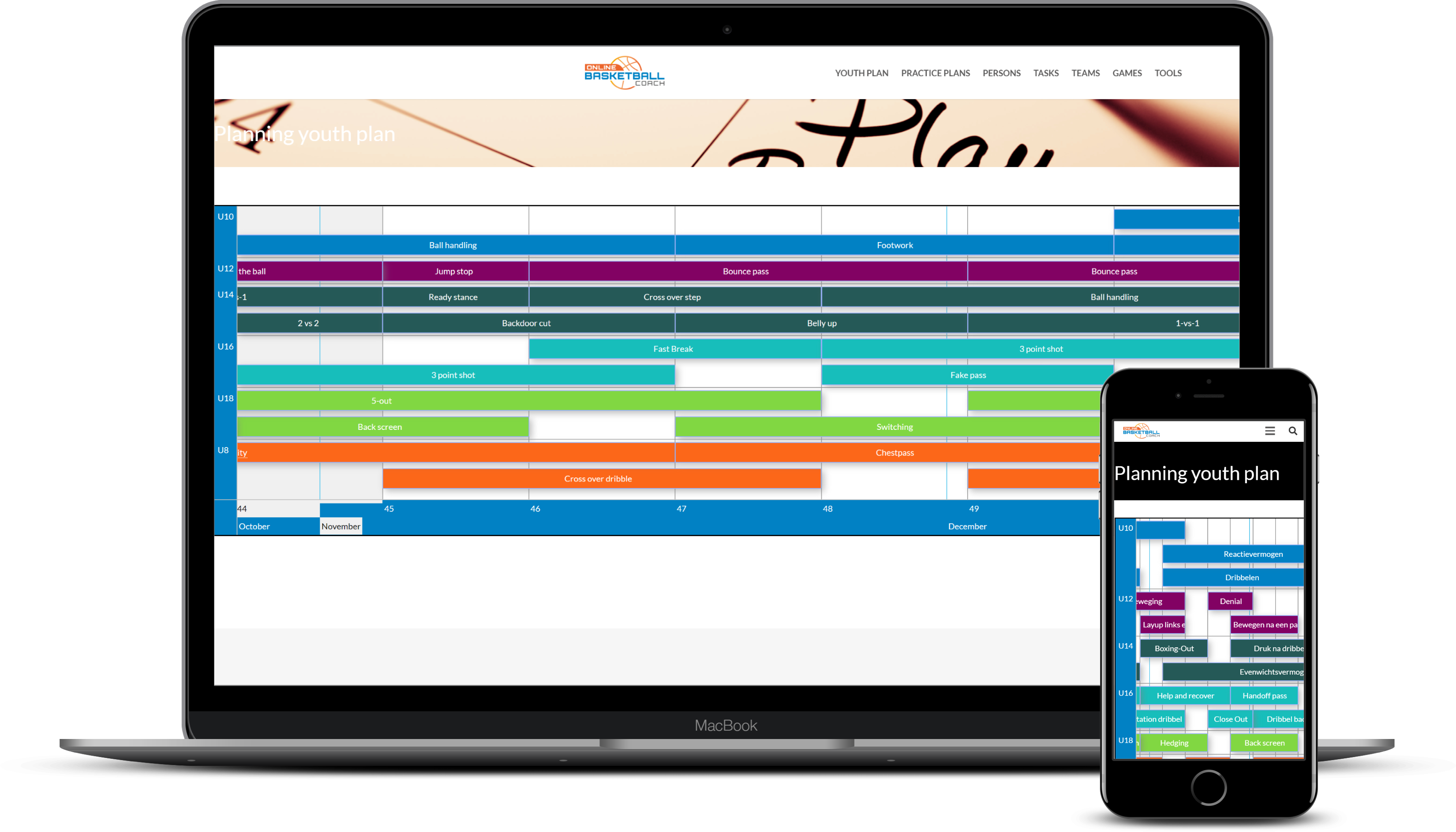 Discover the possibilities
125+ elaborated basketball & movement skills

Create a season planning for your team

More than 350 drills for your basketball practice

Create your own drills with the integrated drawing tool

Create and view your practice plan online or in PDF

Manage teams & players

Manage games
Features
Onlinebasketballcoach can be used by individual coaches or basketball clubs. For less than $5 per month you can use all features, save time and get basketball to the next level!
youthplan
Compose and view your own youthplan, create a season planning
Skills
View skills, create your own skills and add them to your planning
Drills
Find drills, create your own, view online or print to PDF
Practice plans
Create your online practice plan, view online or in PDF
Players
Create, manage and assess players online
Teams
Add & manage teams, players and staff
Tasks
Assign and manage volunteer tasks
Games
Add & manage games, reports and stats
Create a basketball practice plan in less than 5 minutes
Onlinebasketballcoach is the tool for every coach to create a basketball practice plan in 5 minutes
Easy and fast
Check and study the basketball skills to teach this week
Add your drills to your online practice plan with a single click
View your practice plan online on smartphone / tablet or view in PDF
Affordable
For less than $5 per month, you can use all the functions !
$5Per month
Coach license
Single user coach license
Use all features
Your own environment
Premium support
Annual payment
$4Per coach/month (5 license minimum)
Club license
5 Coach licenses
Use all features
Your own club environment
Premium support
Annual payment
Subscribe to our newsletter